You can now track your workout progress and log every health stat you can think of thanks to the ever-changing fitness watch market. So many fitness watches on the market might make it difficult to select which one to buy, so I've put together a list of the best of the best to make the process a little easier for you. The following are 10 of my favorites, whether you're looking for a full-blown smart device or just a fitness-oriented timepiece to keep track of your workouts.
1. Garmin Venu 2
Cardiovascular health is closely monitored by the Garmin Venu 2, which measures not only heart rate but also pulse oxygen saturation and respiration as well as stress. On top of all that, it comes packed with 25 sports apps, each of which has an animated on-screen workout to assist you in perfecting your form. A Corning Gorilla Glass 3 screen, a stainless steel bezel, and a silicone band complete the package. It boasts an AMOLED display and a battery life of up to 11 days. It also has a host of other advantages, like mindfulness breathing exercises, sophisticated sleep tracking, and hydration monitoring.
2. Coros Pace 2
The nylon band on this new Coros Pace watch is 50% lighter than the silicone band, making it lightweight. More than 200 exercises for the upper and lower body, as well as for the core, are already included. There is a muscle heatmap tool that shows you which muscle groups have the highest activity over a period of time so that you can tailor your training accordingly. You may also turn on a backlight so that you can read your watch in the dark by switching to night mode. Additionally, the watch has a GPS battery life of 30 hours and may be used for up to 20 days without recharging.
3. Garmin fenix 6 Sapphire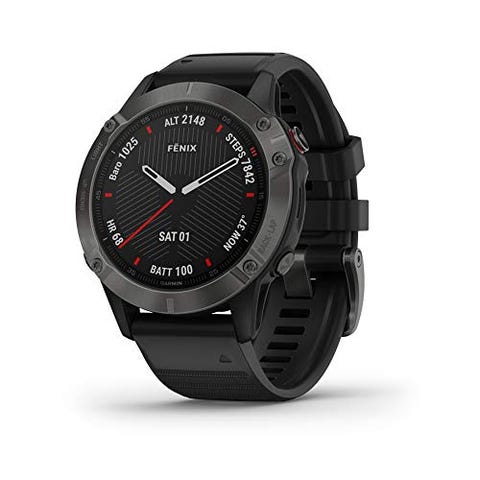 When it comes to Garmin navigation devices, this one does it all. Well-known for its GPS capabilities, this model comes with preloaded maps to help navigate the outdoors. You can keep track of your heart rate and sleep quality with Pulse Ox's increased wrist heart rate estimation. With PacePro, you can monitor your pace and adjust your VO2 max based on the situation.
4. Samsung Galaxy Watch Active 2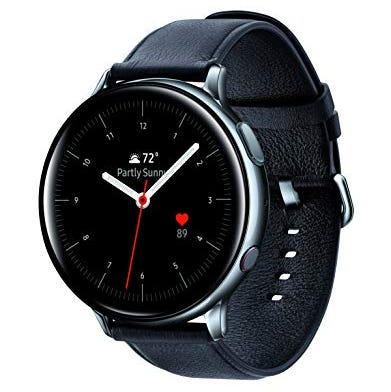 You don't have an iPhone? Nothing to worry about, really. There is a larger screen than on prior Samsung smartwatches as well as an office-friendly and gym-friendly design. You may manually log "hundreds" of additional exercises using the watch, which automatically tracks seven of them. That's not to mention that you can track your sleep, check your heart rate, and much more.
5. Fitbit Sense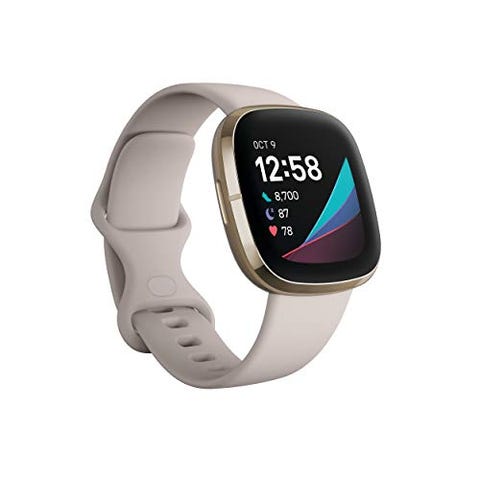 For the first time, a wearable device has an electrodermal activity (EDA) sensor, which measures the body's response to stress. Wearers of the Sense can now use an ECG app to monitor their heartbeat to detect abnormalities known as atrial fibrillation (AFib), while a new on-wrist temperature sensor tracks variations in sleep to monitor trends over time that could assist to catch problems early on. New design language for the brand, with a rounded-corner square watch face that is elegant and utilitarian, was used in the creation of the device
6. Garmin Forerunner 745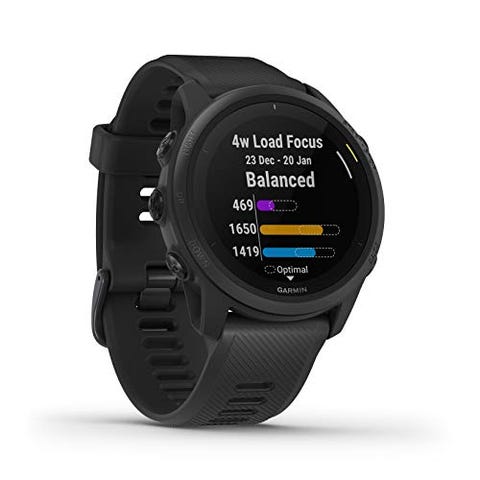 This fitness tracker from Garmin boasts top-notch fitness tracking capabilities, a long battery life, and preloaded workouts to help you stay on track with your training. The pre-programmed watch face makes it easy to see the most important information at a glance. Extreme athletes will particularly enjoy the 745's focus on detailed metrics. In order to better understand how much of an impact your training volume has, the training load stat makes use of EPOC data to calculate it.
7. Garmin Venu Sq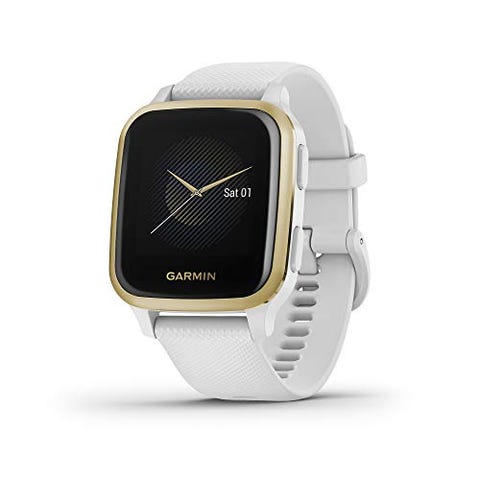 Although the Venu Sq's color LCD touchscreen is covered by Gorilla Glass 3, it's a bit larger than other fitness trackers. Smartwatch elements like heart rate and step counts are included, but there are also some exclusives like Body Battery, a score that tracks your energy levels throughout the day to help you determine the best times to relax and when it's best to get moving. Fitbit features a wide range of specialised fitness activity trackers, from running and cycling (it's waterproof to 5 ATM) to stand-up paddleboarding and cross-country skiing.
8. Polar Vantage M Fitness Watch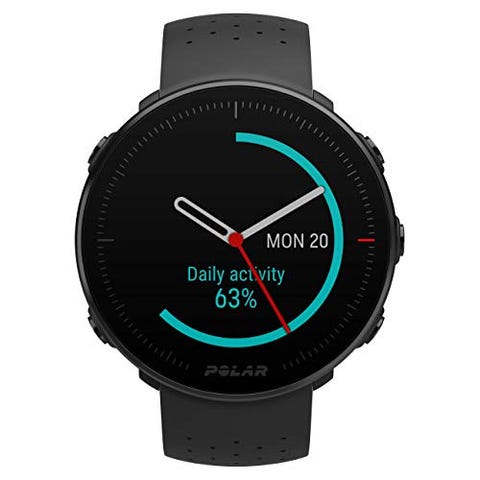 With its Smart Coach feature, this watch from Polar is designed to be your go-to running partner. Your sleep, heart rate and training load can also be monitored.
9. Fitbit Versa 3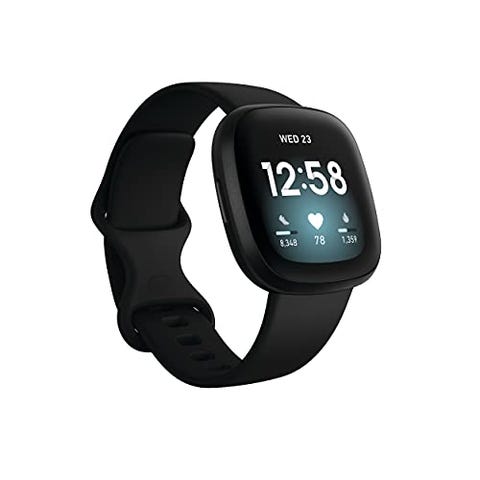 It's hard to go wrong with Fitbit's Versa 3 because it's the first in the Versa range to have GPS tracking as standard. You'll be able to keep track of your daily activities and sleep patterns, as well as make NFC payments and use the always-on display.
10. G-Shock GBA800 Training Timer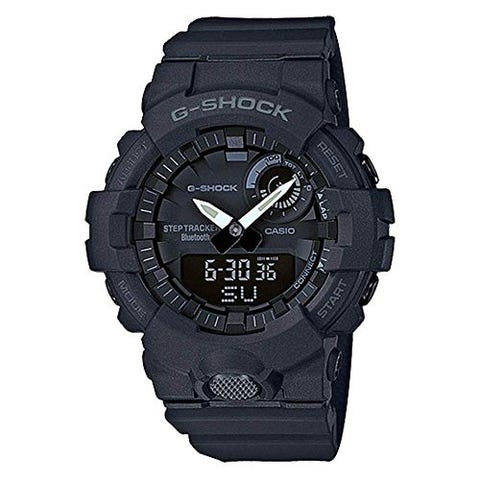 In contrast to a smartwatch's sea of information, this bulky analog watch (which also has a digital clock) offers a welcome respite from the clutter. There is nothing else to say about this watch except that it is quite sturdy and has a large, easy-to-read face. You'll need to download the smartphone app to access additional smart features.
Thank you for reading my article about the top ten greatest fitness watches. I hope you discover a fitness watch that meets your needs among my recommendations!