It's time for another family game night when the dishes are put away and the table is scrubbed. In addition to providing hours of screen-free bonding time, the greatest family board games also help families create memories and strengthen their minds simultaneously.
Your children's social and cognitive development can be bolstered by playing board games with them. Ellie Dix, a former school behavior specialist and author of The Board Game Family: Reclaim Your Youngsters From the Screen, says that games "teach children to work as a team, negotiate, follow rules, and apply spatial reasoning and logic."
1. PokémonTCG: Pokémon Battle Academy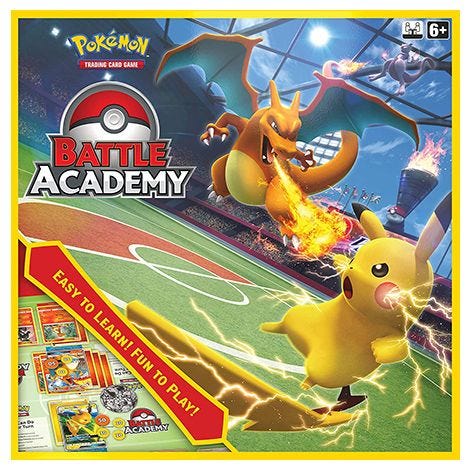 If you and your family are new to the world of Pokémon trading cards and would like to understand the basics of the game, this is a great starting point. After the initial few movements, the game leaves the participants to their own devices. Starting with Pikachu and Charmander, players progress to Mewtwo once they've mastered the game's fundamentals. Ages 6 and up for two players.
2. Double Ditto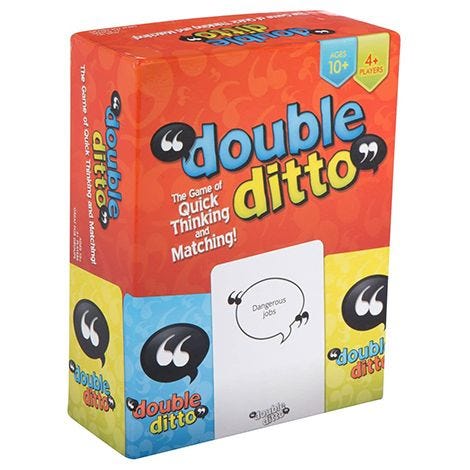 Pick a card, read it aloud, and then rapidly jot down two answers that you think other players would write. A lot of fun will be had by all as players discover which of their friends they get along best with. 4 or more players, at least 10 years of age.
3. Last Defense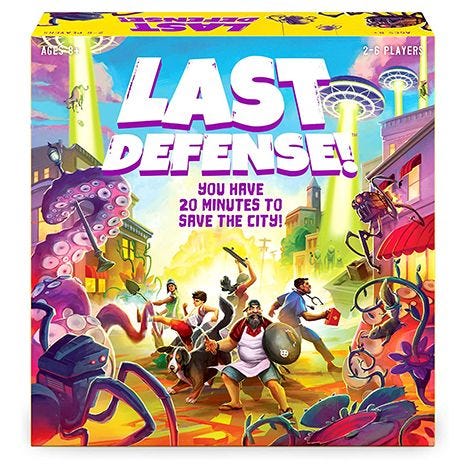 You can play this game in only 20 minutes or less when you have a few minutes between dinner and bedtime. Sci-fi perils such as space aliens and spider robots are a common enemy in this cooperative game. Before time runs out, players must gather the tools and personnel (such as scientists) essential to combat them. 2-6 players, 8+ years old and up.
4. Throw, Throw Burrito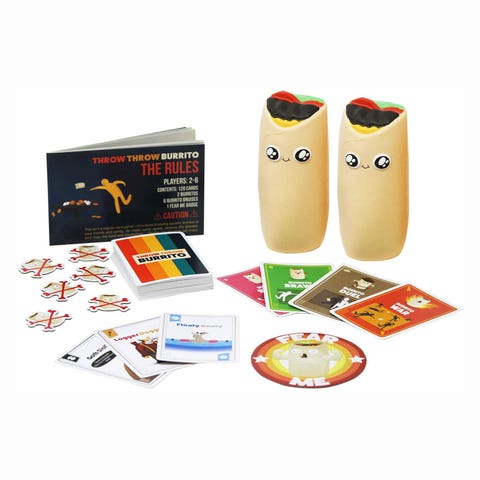 In a way, it's similar to Go Fish, but with flying burritos instead of fish. It's a fast-paced game of evading, ducking, and throwing attractive burrito-shaped toys while collecting matching sets of cards. Suitable for ages 7 and up.
5. Stories of the Three Coins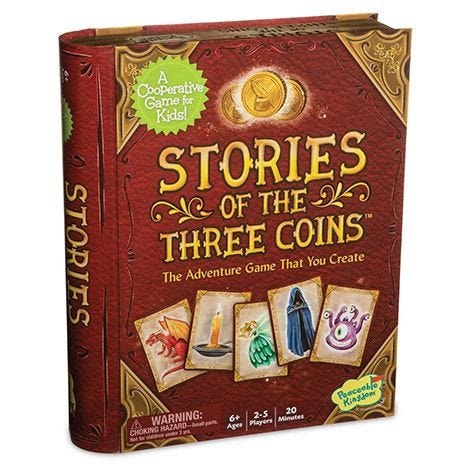 Creative storytelling is a key component of this co-operative game. As the game unfolds, players use a magic coin to designate their preferred course of action and the rest of the group attempts to guess which path they have chosen. The story can have a happy ending if everyone works together. A lot of testers found this to be a fun game for siblings of all ages to enjoy. For 2-5 players, ages 6 and up.
6. The Mind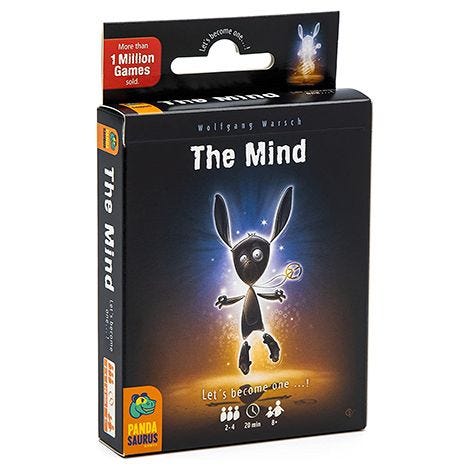 The cards in this deck are numbered from one to one hundred, and they must be played in that sequence. Simple, right? The twist is that no one can talk. All of the players must learn how to play without interfering with each other's performance! The Mind: Extreme, for those who have honed their skills, speeds the gameplay and runs the numbers backwards. For 2 to 4 players, ages 8 and up.
7. Heads Talk Tails Walk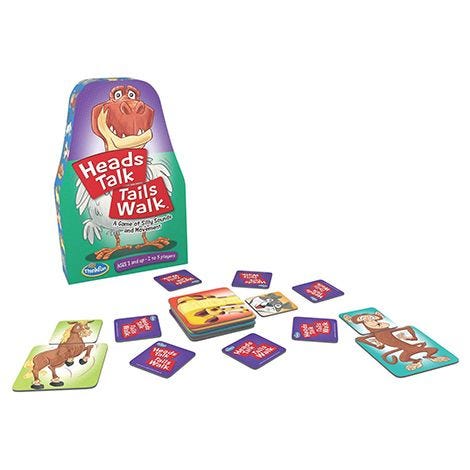 To build a single animal, you must gather matching head and body cards. Even if you do receive a pair, the real fun begins when you don't. Everyone needs to bark while they gallop around if a dog's head is attached to a horse's body. It's refreshing to play a game where the goal isn't to win at any costs. Teaching children about animals is another benefit of this event. To play with two to five people ages 3+.
8. MasterChef Family Cooking Game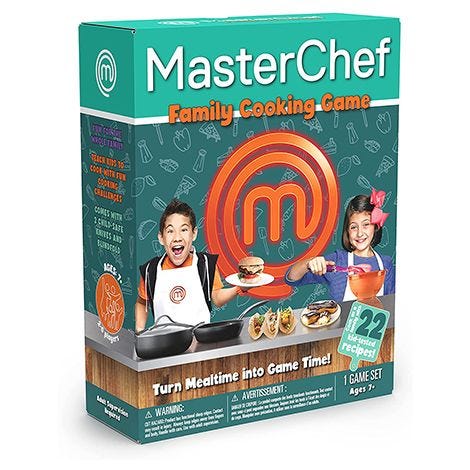 So, who's hungry? In this game, players really cook and eat the food they create! (Testers reported that their children were actually willing to eat different foods as a result of this method.) There are a variety of obstacles that family members face as they battle to win the most points, including blindfolded food identification and one-handed food preparation. 2-6 players, 8+ years old and up.
9. Taco Cat Goat Cheese Pizza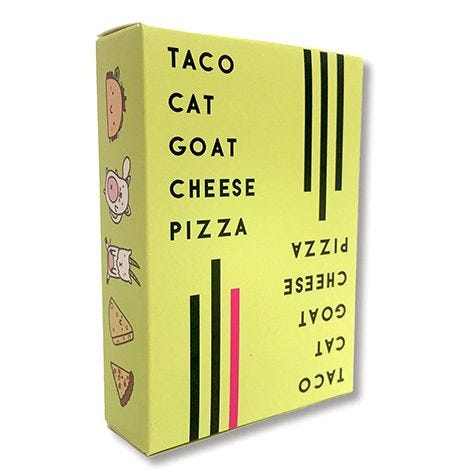 You'll be transported back to your days in the bunk at summer camp with this type of party game. Taco, cat, goat, cheese, and pizza are all words that can be said while flipping over cards. Those whose words or pictures match those on the card get to slap the pile, and the first person to do so wins the cards. The winner is the one who amasses the most! For two or more players aged 8 and up.
10. Butts Up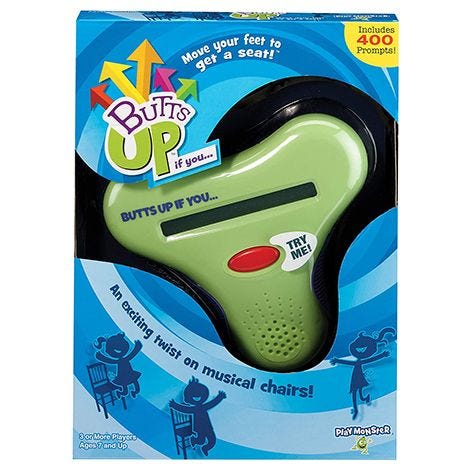 Musical chairs has been given a modern makeover. There is a gadget that reads "Butts up if you've ever had a dog" to one person. Get up, you who have. Anyone who isn't seated by the end of the song will have to scramble for a seat. Indoors or out, there are no small pieces that could be lost while playing this game. Three or more players, at least the age of seven, are required.
Thank you for reading my article about the top ten best family games for kids and parents. I hope you and your family will find a game that suits you and your family among my recommendations!